I am not allowed to have pets where I live so a friend of mine has been watching my two cats. Yesterday, for perfectly valid reasons, she was no longer able to do so. So I sadly went to pick them up and take them to the Anti-Cruelty Society to be put to sleep. Both cats are in their teens and not really adoptable. I had already filled out the paperwork and was standing in the private cubicle they have, so no one sees you cry, when a voice asked "Are those black cats?" I turned around and there was an elderly woman there. I said, yes, they are. She asked if they were old. I again replied in the positive. She said, "Good. I wouldn't want them to outlive me. I'll take them." And just like that my cats had a new home with a woman who was wearing jewelry worth more than I'd made in the last 5 years combined.
So, Leia and Tabitha, enjoy your new home.
It's a far better place than the alternative.
Yesterday was also the running of the Preakness. This is a horse race anyone not named me seemed to care deeply about. I was left with two choices; (1) go home and sit by myself to watch the games or; (2) endure the stupid race. I took door number two just to have people to talk to. I should note that I loathe horse racing. I never thought about it much until I met a guy who owned a horse. I placed a couple of bets, won about half of them but got to know the industry better. It is populated with wall to wall elitist, racist, assholes. And those are the nice people. Also, if it wasn't for the jockeys and the groomers, I am convinced all the horses would just die from abuse.
It's a stupid sport and it should be banned.
I am also not a fan of golf.
There, now we have that out of the way.
Yesterday the Chicago Cubs, a team named after infant Ursines, took on the New York Metropolitans, a team named after a museum, in a clash of the titans. The Cubs had lost a heart-breaker to them the night before thanks to Alfonso Soriano. So yesterday they took matters into their own hands to prevent a tragedy like that from happening again and just kicked the snot out of the Mets by the 5th inning. Also, Cash Kruth says that yesterday may have been the true birth of Feldmania.
Right-hander Scott Feldman has been one of the best pitchers in baseball during his last five starts, while the rest of Chicago's starting rotation has been near the top of the league throughout the young season.

So Saturday's pregame news that right-hander Matt Garza will return to the rotation on Tuesday and yet another gem by Feldman in Saturday's 8-2 win over the Mets at Wrigley Field begs the question: How good can this rotation be?

"Potentially, [if] these guys keep throwing the ball the way they have the first six weeks with Garza [healthy], and if he comes back [in good health] ... it's got a chance to be pretty nice—if not one of the top rotations in the league," Cubs manager Dale Sveum said.

With a 3.47 ERA through the season's first 42 games, the Cubs' rotation has already been that. The impressive thing is that it could get even better with Garza. But the main things keeping the Cubs in the National League Central cellar have been a disappointing bullpen and an inconsistent offense.

It mostly all came together on Saturday.

The Cubs scored four runs in the fourth inning—with the big hit being Feldman's two-run double—and added three more in the eighth.

"Every opportunity to get runs, you've got to seize them," said first baseman Anthony Rizzo, who went 2-for-4 with a fifth-inning home run, his 10th of the season. "It was good to get the big inning there and then, toward the end, the insurance runs. That's what we need to do."

Chicago's big fourth inning came after Mets starter Jeremy Hefner (0-5, 5.00 ERA) held the Cubs to one hit through the first three innings.

Rizzo singled and Hefner hit Alfonso Soriano with a pitch before Nate Schierholtz singled to load the bases. Luis Valbuena plated Rizzo with a sacrifice fly to right field and Welington Castillo doubled to score Soriano.

Feldman followed with his second double of the year into right-center field to score Schierholtz and Castillo.

The key hit, Sveum said, was Valbuena's sac fly.

"Just to make sure we got one there and then, obviously, we turned it into the big inning," Sveum said. "That was nice, just to take the lead and not hit into the double play or anything like that."

The fourth-inning offense was plenty for Feldman (4-3, 2.19 ERA), who allowed seven hits, struck out six and walked one over 6 2/3 scoreless innings. It was his fifth consecutive quality start, during which he's 4-0 with a 1.28 ERA and .192 opponents' average against.

"His last five starts, he's been as good as anybody in baseball," Sveum said.

Feldman did run into a few rough patches, allowing runners to reach in every inning except the fourth. The Mets had runners at second and third with two outs in the first; second and third with one out in the second inning; and first and second with one out in the fifth.

Feldman escaped every jam, including striking out New York's Daniel Murphy and David Wright to end the fifth-inning threat.

"I got myself into some trouble in the first couple innings, but was able to right the ship at the right time and make a pitch when I needed to," Feldman said. "After those first couple innings, guys were running down those balls in the outfield and making plays."

For as good as Feldman has been in his last five starts, he's allowed two earned runs or fewer in seven straight starts for the first time in his career. He has also allowed only one earned run in his last 19 2/3 innings.

"Feldman's got pretty darn good numbers," Mets manager Terry Collins said. "He's having a pretty good year right now. He pitched very, very well. Made big pitches when he had to."

The Cubs' offense tacked on three more runs in the eighth—one on a Schierholtz solo homer—and left-handed reliever James Russell tossed 1 1/3 scoreless innings before righty Hector Rondon allowed a two-run homer to Rick Ankiel in the top of the ninth.

"It's a good feeling," Rizzo said of the offense finally backing up the starters. "We have Garza coming back and hopefully he just fits right in and gels with the rest of the staff. We know if we go out and score some runs, we're going to be in the game and have a chance to win."
Now that their pen seems to be settled, and I have mentioned this before, this team is looking 100% better than they did a few weeks ago. With their infield defense and their pitching there is no reason this team can't finish above .500 this year. Beyond that, who knows?
By the way, do you see the number in the title of today's blog? The Cubs game accounted for 21 of those runners.
Now, let's go add up the rest of them.
Yesterday the White Sox, a team named after white socks, played the Angels, a team named after the gardeners who mow the owners' lawns. With Hector Santiago on the mound it looked to be a low scoring game.
Looks can be deceiving.
Scott Merkin was there and thinks the bat boy scored twice.
We interrupt the White Sox four-game winning streak and march toward .500 with Saturday's 12-9 loss to the Angels before 37,165 at Angel Stadium.

It was far from a masterpiece delivered by either side, with 44 total baserunners and 10 walks issued by White Sox pitching. The resurgent White Sox offense set a season high with 17 hits but lost for the first time since July 13, 2008, against Texas when knocking out at least 17.

Saturday's setback came courtesy of a season-high 12 runs being allowed, but also from 12 men stranded and a 2-for-12 start with runners in scoring position.

Joe Blanton, who entered the affair with an 0-7 record and 6.46 ERA, allowed 15 baserunners over 4 1/3 innings before exiting with the bases loaded in the fifth. The White Sox (19-22) managed just four runs against him.

"Early on in the game, first inning especially, we had the opportunities to get on the board," said White Sox first baseman Adam Dunn, who left in the fifth inning with back spasms and is listed as day to day. "Looking back, that's obviously what cost us."

"You get chances and eventually you knock them in," White Sox manager Robin Ventura said. "But it just wasn't real clean all the way around."

To the White Sox credit, they kept fighting even when the game seemed out of reach.

Alberto Callaspo gave the Angels control in the seventh with a three-run homer off of reliever Donnie Veal on a 1-2 pitch. Veal had just been called back up from Triple-A Charlotte, arriving at the ballpark approximately one hour before first pitch, and took over with two men on base after Nate Jones (0-4) threw 3 1/3 innings and 48 pitches. Veal also allowed J.B. Shuck's two-run double in the five-run frame, increasing the Angels' lead to 10-4.

Run-scoring singles from Paul Konerko, whose three hits raised his average to .231, and Dayan Viciedo off of Garrett Richards cut the lead to 10-6 in the eighth. Hector Gimenez, who had a career-high four hits and three RBIs, moved the White Sox within one with a three-run blast off of closer Ernesto Frieri (eighth save), but Tyler Greene flied out deep to right to end the threat. The Angels added two insurance runs in their half of the eighth before Frieri struck out the side in the ninth.

"I had a good game offensively," Gimenez said. "But I'd like to win the game more than go 4-for-5."

After the White Sox scored four times in the top of the fourth against Blanton, a late comeback didn't look as if it would be necessary. White Sox starter Hector Santiago couldn't handle prosperity on this day, giving three runs back in the bottom half of the frame.

Mark Trumbo opened the Angels' scoring with a long homer to left and one out later, Callaspo singled. Santiago proceeded to walk Brendan Harris, Chris Iannetta and Shuck to force in a second run and end the left-hander's day at 80 pitches.

Gimenez tried to settle down Santiago, who was struggling with his cutter and admittedly over-thinking on the mound as he searched for the fast-paced rhythm where he usually works in the third and fourth innings.

"That one inning I just tried to keep the pitch count down," said Santiago, who allowed three runs over 3 1/3 innings. "I looked up and saw 60-something pitches and I'm like, 'Here we go, make this pitch, get out of this right here.'

"I'm never like that. I never go up there and worry about pitch count. I go inning by inning. If I go five, if I go seven, it doesn't matter. But just trying to make better pitches than I needed to."

"Our ballclub, when we get it going, we have a pretty good ballclub," Angels first baseman Albert Pujols said. "And we can score runs anytime in the game."

Erick Aybar's sacrifice fly off of Jones cut the lead to one, but the Angels (16-27) didn't wait long to take the lead. They scored two in the fifth on doubles from Pujols and Trumbo and Callaspo's sacrifice fly.

During each of the first three innings, the White Sox knocked out two hits but failed to score. They loaded the bases in the fourth with two outs, courtesy of Blanton hitting Alexei Ramirez with a pitch one inning after Santiago hit Mike Trout, causing the White Sox shortstop to give Blanton a long and angry stare as he went to first. Alex Rios, who extended his hitting streak to 13 games with a first-inning single, followed with a double off of Callaspo's glove at third to score two, and Dunn drove home two more with a line single to right.

This game actually turned in the fifth when Blanton hit Dayan Viciedo, Gimenez singled and Dewayne Wise walked to load the bases with one out, causing Mike Scioscia to turn to Robert Coello (1-0). Instead of blowing the game open, Ramirez struck out on a 3-2 pitch and Rios did the same.

"Today, a guy like Robert Coello comes in—those are five huge outs to get in the middle of the game," Scioscia said. "First, getting out of it to minimize some damage and holding a lead."

There was no such relief for the White Sox, who still can win the series behind Jake Peavy on Sunday, and head home from a 5-2 road trip.
ank
"Again, guys are swinging it," Ventura said. "It's one of those that you can look at silver linings but in the end you still lost."
Many people still question why Flowers is the starting catcher instead of the better hitting Hector Gimenez. Yesterday they got their answer with 9 - yes, freaking 9 - passed balls. Only one of them was a legitimate wild pitch. The rest were all catchable. Yeah, they were kind enough to put on the Sox game after the damn race. And here's something else, the Sox really, truly ooly, miss Beckham. Four of the singles that floated past second base would have been easy outs if he was in the game.
I will say this about the Sox this year. They were down 10-5 headed into the 8th. That is a time when many teams give their rookies some playing time and call it a day. Not this team. They came out swinging and they came out aggressive on the bases. Of course they were already playing their rookies due to the night game the night before and from having Dunn out with his balky back. The Angels crowd, which had been rocking the house up until then, got eerily quiet. And the Sox kept coming.
Yes, they eventually lost, but that was very cool to watch.
Yes, the Hawks also lost yesterday. I know that. Live with it, they are going to win this round.
Anyway, today both of our baseball teams have a chance to win their respective series so get off your butt, go find a bar stool, and cheer like the Dickens. They've earned that much from you.
Follow us on Twitter!
Tweet
Visit us on Rebel Mouse


Not drinking has opened up some odd new vistas to me. First, I never knew how often I must have communicated clearly while not being able to pronounce a single consonant. It is the only explanation for some of the conversations I have tried to navigate lately. Also, I seem to suddenly have copious amounts of free time. I have been trying to use it wisely; catching up on old Justice League Unlimited episodes, Finally watching the aborted Avengers: Earth's Mightiest Heroes series and so on. You know? Stuff to better my mind and my soul.
I have also gotten in some writing, sold another short story - more on that in a few weeks - and contemplated trimming my toenails. Just contemplated though. I don't want to over extend myself.
But one thing I find myself doing more and more is sitting through complete baseball games. And if the games are hours apart, it matters not. I grab a small nap and power on.
So it was yesterday as I watched my personal twi-night double header. The Cubs in the afternoon and the Sox at midnight.
As to the Cubs, Cash Kruth noted that now that Edwin Jackson has gotten the first 6 weeks of the season out of the way he's turning into the pitcher the Cubs paid for.
The Cubs got to Mets right-hander Matt Harvey early on Friday, but it wasn't enough to hand the young phenom his first loss of the season.

The Cubs scored two first-inning runs before Harvey retired 21 of the final 23 batters he faced in Chicago's 3-2 loss at Wrigley Field.

"After that first inning, it was kind of the Matt Harvey show," manager Dale Sveum said.

Despite Harvey's dominance—two runs on five hits in 7 1/3 innings—the Cubs had a chance to tie the score in the bottom of the eighth, when second baseman Darwin Barney led off with a single and was sacrificed to second. David DeJesus followed with a line drive through the right side of the infield off lefty Scott Rice, and third-base coach David Bell waved Barney home.

The throw from Mets right fielder Marlon Byrd easily beat Barney home by about 12 feet.

"It was the wrong decision," Bell said. "I just watched the replay again, and it wasn't close. As a third-base coach, you want to make the right decision, and clearly, that was not the right decision."

Bell said that the biggest reason Barney was easily caught is because Barney hesitated on the hit, unsure whether second baseman Daniel Murphy would make a diving catch.

"I saw that and still made the decision, and that was really the problem on that play," Bell said. "That's why he was out by a significant amount."

Losing that potential run—with Starlin Castro, Anthony Rizzo and Alfonso Soriano due up—was key, because Harvey was so dominant.

In the first inning, the Cubs had three straight one-out hits off Harvey, by Castro, Rizzo and Soriano. Soriano's chopper up the middle was gloved by shortstop Ruben Tejada. Castro scored from third, but first baseman Ike Davis couldn't corral Tejada's throw in the dirt, allowing Rizzo to score and Soriano to advance to second.

And that was about it.

A third-inning single by Castro and Barney's in the eighth were the lone blemishes against Harvey the rest of the way.

"It's a minor adjustment you have to make," said Harvey, who improved to 5-0 with a 1.55 ERA. "Whether it's pitching them backwards a little bit or busting them off the plate a little bit, [catcher John Buck] and [pitching coach Dan Warthen] did a great job of noticing that and letting me know so I could go out the second [time] and keep switching things up."

Right-hander Edwin Jackson (1-6, 5.76) matched Harvey for much of the afternoon, surrendering big hits—solo home runs by third baseman David Wright (first inning) and Murphy (fourth)—but avoiding any rallies.

After pitching out of potential danger in the fourth and sixth innings, Jackson couldn't stave off the Mets any longer.

With one out, right fielder Nate Schierholtz lost Rick Ankiel's double at the wall in the sun. Jackson then got Tejada to fly out to left, but Harvey helped his own cause by knocking a single to left to plate the go-ahead run and end Jackson's day.

"There are some pitchers out there who can swing it. It's just more frustrating if you miss location," Jackson said of surrendering the game-winning hit to the opposing pitcher. "If you go out there and execute the pitch and you get beat, sometimes it happens. But it was a fastball that came back across the plate pretty much right in his zone."

Despite taking his sixth loss of the season, Jackson turned in his best start as a member of the Cubs. He allowed three runs on seven hits and struck out four in 6 2/3 innings in his second straight solid outing.

The 29-year-old right-hander has tweaked some of his mechanics over his past two starts to "keep a steady rhythm and keep my hands moving a little bit."

The results on Friday were certainly noteworthy, though it wasn't enough for him and the Cubs to overcome Harvey.

"I've been feeling pretty good mechanically, been able to go out and get in a rhythm early," Jackson said. "Regardless how I feel, regardless how I look, regardless how I pitch, the objective is to come out and win the game."
It's odd how this game hinged on two outfield throws. Barney was out by a country mile. Which is about the same distance as Soriano's throw missed the plate. Although not mentioned in the story, it was Soriano's throw that cused the loss when it let in the final run of the game. As to Mr. Bell at third, I advise you not to emulate Wavin' Wendall any more. Cubs fans, even Cnb$ fans, can tell the difference between aggressive and stupid. And that was balls out stupid.
Usain Bolt couldn't have beaten that throw when you waved him along.
On the South Side Chris sale took the mound against the Angels. A team he has previously seemed to own. When he walked off the mound he had completed a stretch of 16 2/3 innings of shut out baseball. 23 pitchers have pitched perfect games but only 15 have pitched back to back shutouts. and only one, Brandon Webb, has pitched 3 in a row. I'm not sure if the Sox knew that at the time when they pulled Sale. But I'm not sure it would have mattered. They were trying to win and he was clearly fatigued.
Oh well, our old buddy Scott Merkin was there and has the whole story.
Any thoughts about a second straight perfect-game bid by Chris Sale against the Angels were dashed by the second batter of Friday's 3-0 White Sox victory before 37,546 at Angel Stadium.

Sale walked Mike Trout, who broke up the left-hander's perfect-game bid last Sunday night in Chicago with a single to center after 19 straight had been set down. So, Sale didn't flirt with history, he didn't throw a one-hitter and he actually faced more than the minimum 27 on a warm Orange County night.

But even Sale's slightly less than perfect remains overwhelming.

The Angels (15-27) managed Howie Kendrick's single leading off the second, Mark Trumbo's legged-out double with one out in the fourth and Luis Jimenez's two-out single up the middle with two outs in the fifth, but nothing more against the White Sox ace. He did walk Trumbo along with Trout in the first, but only two runners reached second base all night.

For the fifth time in his career, Sale (5-2) recorded at least 10 strikeouts. He got to 12 by fanning Albert Pujols and Josh Hamilton two times each, including a three-pitch strikeout of Hamilton in the seventh, and a called third in the first that had Pujols giving a nod of appreciation toward the mound. Whereas Sale used primarily his fastball and changeup on Sunday, he made greater usage of his slider on Friday to get through 7 2/3 innings and 113 pitches.

Try 22 sliders overall, 19 for strikes, and six executed as put-away pitches on strikeouts.

"I knew I threw a lot of changeups to those guys last time," said Sale, who is unbeaten over his last five starts with a 4-0 record and 1.18 ERA during that stretch. "Once again, that was all on [catcher Tyler Flowers]. I didn't shake him off once. So applaud him just as much as me."

"We haven't gotten anything off him in the two games we've see him this year," said Angels manager Mike Scioscia of Sale. "He obviously has good movement, throws the ball hard. Didn't throw as many changeups tonight as he did in Chicago, but in the few opportunities we had, he made pitches and got out of it."

Once again, C.J. Wilson (3-3) was the unlucky losing pitcher on the opposite end of Sale's dominance. The White Sox (19-21) beat Wilson during Sale's perfect-game bid and won their season-best fourth straight by scoring two runs on six hits over seven innings against the southpaw.

Alex Rios started the scoring with his 10th home run on a pitch out of the zone with two outs in the first inning. Rios' blast extended his hitting streak to 12 straight to go with a 16-game hitting streak at the start of the season that dated back to the end of the 2012 campaign.

That long home run pretty much stood as all the support Sale would need, a fact the Angels understood with first-hand knowledge from this week.

"His last couple of outings have been spectacular," said Rios of Sale. "He's been under control the whole game. When he pitches like that, he doesn't need many runs."

"Any time you can get a win two starts in a row and the team wins two starts in a row, it's always nice being able to find the rhythm," Sale said. "It's just a matter of how long you can stay in that rhythm and get in that groove and stretch it out as long as it possibly can."

Conor Gillaspie singled home an insurance run in the seventh, bringing home Dayan Viciedo. Viciedo reached base via a one-out single and moved to second when manager Robin Ventura put him in motion on Jeff Keppinger's grounder to third that likely would have resulted in an inning-ending double play.

Adam Dunn hit a laser-like 10th homer in the ninth off reliever Garrett Richards and Addison Reed earned his 14th save in 15 opportunities with a clean ninth, giving him two saves in two nights against his favorite childhood team. But much like five days ago, this victory was about the 6-foot-6, 180-pound hurler.

Friday's mastering of the Angels increased Sale's consecutive scoreless streak to 23 innings, which marks the longest by a White Sox pitcher since J.J. Putz (27 IP) in 2010. It's the longest by a White Sox starter since Mark Buehrle (24 2/3) in 2001.

Over six career appearances against the Halos, Sale has a minuscule 0.38 ERA. He has allowed four hits and three walks in 16 2/3 innings this season when facing the Angels, striking out 19 and holding the opposition to four hits in 53 at-bats. Sale also improved to 10-0 lifetime against the American League West with a 2.55 ERA.

Those are numbers befitting an established ace and one of the top young pitchers in the game.

"This is probably the best two games he's had where I think velocity, control and all that kind of stuff," Ventura said. "He's growing in to being the guy and going out there and proving it."

"It's frustrating because I knew that he's obviously a really great pitcher," said Wilson of Sale. "It's the same thing when I was in Texas and going against [Jered] Weaver from time to time. I knew I was in for a battle."
Adam Dunn seemed to be trying things out for size. He flied out to the warning track in left. Then he flied out to the warning track in center. Then he homered to right. He is looking a lot more dangerous at the plate. Now, if someone can get Konerko back on track we can get this party train rolling.
Oh, memo to self, there is something very wrong with Keppinger's swing. It falls somewhrere between palsied and flailing. He needs to go to Charlotte and get is act together. I know what a great asset he can be, but he is an automatic double play now. He hit into 2 yesterday and only De Aza's head's up running kept it from being 3.
Also, for the second game in a row Conor Gillaspie nearly decapitated a pitcher.
The last out of the game may have been seen as attempted retaliation as the ball came whizzing at Sale but he just caught it, laughed, and walked off the field.
Yep, that ball game was ovah!
Also, as I'm writing this, there are just over 4 hours until the Hawks beat the Red Wings in game two of the 2nd round of the NHL playoffs. Adjust your schedule accordingly.
Follow us on Twitter!
Tweet
Visit us on Rebel Mouse


Eeny meenie, chili beanie, the spirits are about to speak!
Yep, psychic Bullwinkle has nothing on me.
Yesterday I correctly predicted the fates of the two United Center tenants.
This feat, as Captain Obvious will soon point out, wasn't all that difficult, but it is nevertheless true.
The Bulls, with a total of eight players capable of donning uniforms were doomed from the start. But no one told them that. They went out and left it all on the floor. I mean that literally. The Miami janitorial crew was sweeping up spleens when it was all over.
Aggrey Sam says it was heartbreaking to watch.
With their backs against the wall, the Bulls recovered from a horrendous start to Wednesday night's Game 5 of the Eastern Conference semifinals at American Airlines Arena and delivered a performance emblematic of their hard-knocks, injury-riddled campaign.

Unfortunately, it wasn't enough, as they fell to their rivals, the defending-champion Heat, 94-91, as Chicago native Dwyane Wade's fourth-quarter spurt sparked Miami's comeback effort and ended the Bulls' season, despite gutsy outings from the likes of Carlos Boozer, Nate Robinson, Jimmy Butler and even Rip Hamilton.
As many people - who are smarter than me - have pointed out, this team, with a healthy Rose, Deng, et al, might have gone to the third round this year. The play of Noah and the bench proved that. If that rag tag lineup could win a playoff round and then take the Heat to the wall, just imagine what they'll do when they're fully loaded.
Also last night the Hawks took on the Red Wings for game one of round two of the NHL playoffs. Some history for the trivia buffs among you. Last night was the 800th game those two teams have played. This playoff series also marks the last time these two teams will be in the same division.
CSN Chicago summed it all up nicely.
Faster skating, dictating the tempo more, firing a plethora of shots at the opposing goaltender: that is Chicago Blackhawks hockey. And it was more evident Wednesday night than in any other postseason game they've had thus far.

Patrick Sharp had a three-point night and Johnny Oduya scored the game-winner as the Blackhawks beat the Detroit Red Wings, 4-1, in Game 1 of their Western Conference semifinal series. The Blackhawks struck first, shaking off the rust from a six-day layoff and upping the intensity and pace as the game continued.

In their first six postseason games, this one definitely stood out.

"I thought that was probably our best game of the postseason so far," said goaltender Corey Crawford, who stopped 20 of 21 for the victory. "We had a lot of pressure, put lot of pucks on net and we were skating great. It was one of our better performances."

It was hard to argue with the assessment. The Blackhawks preached throughout the first round that they lacked the right intensity and pace, and still hadn't come close to playing their best. Save some sluggish moments in the first period, they were pretty darn close to that on Wednesday.

"Much better from our prior series, and what we were talking about in our team game was in place," coach Joel Quenneville said. "We had some pace, had some speed and some zone time and everybody contributed. Obviously you get scoring chances, you can draw penalties, get second opportunities and you can tire them out. That's easier said than done, but certainly you're on an advantage if you get more zone time. The last series we didn't get much. Let's look forward to trying to get more."

After a pretty even first period in which Marian Hossa scored a power-play goal and Damien Brunner tied it less than two minutes later, the Blackhawks took off. They brought the pressure on the Wings and especially Jimmy Howard, who withstood that pressure for a good amount of the game. Howard finished with 38 stops of 41 shots.
Round one was the future for the Blackhawks, round two will soon represent the past. And while losing Detroit and all it brings to the ice (such as octopus & beer), the Wild look to be a great rivalry already. So when the Hawks advance to the next round, say goodbye politely and then look to the very bright future.
Or throw octopus at them and kick them out the door. Either way works for me.
In other news involving winners, Jeff Samardzija took the field yesterday and decided to go all Cartman on everyone's ass and said "Screw you guys! I can win this game all by myself!"
Carrie Muskat says that's exactly what he did.
Jeff Samardzija hadn't won a game since Opening Day and he took matters into his own hands on Wednesday.

Samardzija smacked a two-run home run and struck out seven over eight innings to pick up his first win since April 1 and lead the Cubs to a 6-3 victory over the Rockies at Wrigley Field.

David DeJesus hit a leadoff homer in the first to help the Cubs take the series and back Samardzija, who raised his season strikeout total to 64, which ranks among the top five in the National League.

Samardzija needed a win. This is the right-hander's second full season as a starter, and he's still going through some growing pains.

"He's a velocity guy who can get carried away with trying to blow people away," Cubs manager Dale Sveum said. "He's learning the hard way and understanding, 'I still better locate my fastball.' He's going to give up the hanging split [sometimes]—that's just the way that goes with a power split, you're not going to throw every one of them to the earth, you are going to hang them sometime.

"That game against Pittsburgh on Opening Day, he pitched inside incredibly, and we have to get back to pitching to both sides of the plate and not letting guys get comfortable."

He did just that against the Rockies, retiring 10 in a row at one point.

"He used the whole four corners of the plate," Sveum said. "He pitched up, he pitched in, he pitched away, used his slider, used his split, used a lot of cutters tonight. He used his whole repertoire tonight.

"He knew what he was doing tonight; he was pitching."

Samardzija got off to a good start, needing just nine pitches to get through the first. He got some more help from DeJesus, who opened the Chicago half with his fifth home run and 14th career leadoff homer.

The Rockies tied the game with one out in the second on Josh Rutledge's RBI single. Samardzija answered in the second. With two outs, Darwin Barney doubled and Samardzija launched the first pitch from Jon Garland into the left-field bleachers for his second career home run and a 3-1 lead.

"That was huge at that time," Sveum said. "For him to come through and pick us up like that was huge."

"He's a good athlete, a pretty good player," Garland said. "It was a cutter out over the plate. It was the first pitch and I was trying to get it over the plate. He was looking offspeed and got it."

Samardzija's other home run was Sept. 23, 2009, against the Brewers.

"I need to slow down around the bases and enjoy it a little bit," Samardzija said of his fast-paced trot. "It doesn't happen too often. We work a lot on hitting. [Pitching coach Chris] Bosio has us out there hitting every day in the cages. In the National League, it's an important at-bat. There in the [seventh], when I got that bunt down, those are important plays in the game and we ended up putting up a three-spot. You can't accept the out as a pitcher."

He also admitted to being a little lucky in the at-bat.

"As a pitcher, you're just trying to make good contact and not look too dumb out there," Samardzija said.

Pinch-hitter Reid Brignac made it 3-2 with a leadoff home run in the sixth, sending the first pitch he saw from Samardzija into the right-field bleachers.

Starlin Castro and Anthony Rizzo added RBI singles and another run scored on a fielder's choice by Alfonso Soriano in the seventh to open a 6-2 cushion.

The Cubs also made key defensive stops, including a Gold Glove-caliber play up the middle by second baseman Barney on Carlos Gonzalez's grounder and a perfectly executed 7-6-4 relay in the seventh to get Rutledge, who was trying to stretch his single.

"It doesn't hurt when [Alfonso Soriano] is making plays off the wall and Barney is making plays in the hole," Samardzija said. "Things like that give you momentum and give you confidence to pound the zone and use your stuff."

The Cubs are used to nailbiters this season. This is the 35th game out of 40 that has been decided by four runs or fewer. But it also is the first time they've won back-to-back series this season after taking two out of three against the Nationals.

"We're playing great baseball and not shooting ourselves in the foot and we're just looking to keep it going, keep the momentum going that we've built up in the last couple weeks," Samardzija said. "It's exciting now, it's exciting in the locker room and fun to play with these guys."
I know the Cubs are new to this baseball thing, but there are, technically, five corners to the plate. Still, I understand what Sveum meant. For the Cubs, going 4-2 against two very good teams is a very good sign. There's no reason they can't keep this up.
On the South Side Adam Dunn decided to watch video, live video, eat video and then become a video game. A minor adjustment to his swing has suddenly turned him into the pitcher's nightmare we all heard he could be. Nate Sandell says it was a joy to behold.
White Sox slugger Adam Dunn stood at his locker Wednesday afternoon after a 9-4 rubber-game victory over the Minnesota Twins with a controlled but obvious sense of relief on his face.

It was a fitting attitude for Dunn, who—at least for the moment --has broken away from the hitting struggles that have hindered him early in the season.

One day after snapping an 0-for-14 streak with his seventh homer of the season, Dunn belted two more home runs and collected five RBIs to help the White Sox score more than seven runs for the first time this season.

Though he had been putting together better swings at the plate in the past week, Dunn didn't have much to show for it, with his batting average stalled out as low as .133. But the ill effects of his slump were nonexistent Wednesday.

"I have nothing to blame," Dunn said. "I feel great. My body feels great. Everything feels like it's supposed to. I just haven't been able to get the results.

"It was good to see that at least for a couple games now, that the little tweaks and changes I've made in my setup … we're getting some results out of them."

Dunn's first two-run homer of the afternoon sailed into center field and erased an early 2-0 deficit. It also set up the White Sox to score five unanswered runs. Dunn's fifth-inning RBI double, which came on the 10th pitch from Twins starter Mike Pelfrey, gave Chicago a 5-2 lead.

"I put the bullpen in a bad spot. To get a two-run lead and not be able to hold it stinks," Pelfrey said. "It's frustrating. I didn't pitch very well today. I'll just try to get better. But like my last outing, I wasn't as sharp as I'd like to be, so I'll have to figure something out."

Despite struggling with his control, White Sox starter Dylan Axelrod worked out of several jams to hold the Twins to three runs. Axelrod was pulled in the sixth inning with one out, two batters after an on-field delay in which his right leg started to cramp up. The 27-year-old wanted to finish out the inning, but manager Robin Ventura opted to call for reliever Matt Lindstrom with one runner left on base.

"It was a real tough game, leaving guys on base seemingly every inning," said Axelrod, who picked up his first win of the year. "I tried to limit the damage and make pitches when I had to. My command wasn't really there. I was just trying to battle through it. Our offense came alive today."

Lindstrom couldn't bail Axelrod out, allowing the Twins to draw within a lone run. However, left-hander Matt Thornton kept Minnesota from tying the game in what proved to be its last legitimate scoring opportunity.

Dunn put an exclamation mark on his afternoon by launching a fastball from Josh Roenicke, one of four relievers used by the Twins, into the stands in the eighth inning for another two-run homer.

The change in momentum for Dunn started to show Monday, when he was robbed of a home run by Twins center fielder Aaron Hicks. Since that point, his comfort level at the plate has continued to rise.

"Once it happens, you start having good at-bat after good at-bat," Ventura said. "All of a sudden, there is a better sense going to the plate thinking that something good is going to happen, instead of hoping for it to happen. There might be a slight adjustment that is there, but it's more mental—a feeling going to the plate."

Dunn was far from the only positive for Chicago's offense. No. 3 hitter Alex Rios extended his hitting streak to 10 games by providing Chicago with three of its 14 hits. He scored three times.

Second baseman Jeff Keppinger put an end to a stretch of 16 at-bats without a hit, finishing 2-for-5. Keppinger's seventh-inning double brought in two runs to pad Chicago's lead to three.

Heading into a four-game series in Anaheim against the Angels, the White Sox have moved within four games of the .500 mark at 17-21.
Dunn's fifth inning at bat was driving the pitcher nuts. You could see it in his eyes. Also, Nate's slightly mistaken. Dunn had faced 10 pitches before he ripped the eleventh to the wall for a clean double. You could almost hear the pitcher saying "Fine, just hit the damn thing so we can move on."
Also, for you fun lovers playing along at home, the Sox record now is identical to last year's record at this time.
No, I have no idea what that means.
CLICK HERE TO TELL ME WHAT ELSE IS GOING TO HAPPEN
Follow us on Twitter!
Tweet
Visit us on Rebel Mouse


A big thanks to the amateur psychologists who sent me emails commenting on my dream post yesterday. If I didn't need therapy before I'm pretty sure I do now. Or they do.
Seriously, I'm picking up transmissions from a secret government lab .... in Chicago? The third shift at that place must be a riot.
So, what's going on in the real world? Tonight the Hawks kick off round two of the NHL playoffs by hosting, and eventually beating, the Detroit Red Wings. Also tonight (thanks Slim!) the Bulls will travel to Miami, catch some sights and end their season.
That about sums that up.
The Fire are no longer relevant and the Sky start their pre-season (thanks Big Star!) at 11:30 AM today. Why? Because 11:30 AM on a weekday is the perfect time for working families with kids in school to attend a game, or so their brilliant marketing people have decreed. I can't wait for Leprosy Night!
"Oh look mommy, it's Spot the Wonder Scab! Let's get our picture taken with it!"
Moving on. Yesterday the Cuddly Cubs took on the mean old nasty and smelly Colorado Rockies. I honestly never gave the Rockies much thought before. They play in a crappy park named after a crappy beer and they play crappy baseball. However, based on the Cubs pregame show they are some sort of evil nemesis. Oh well, Carrie Muskat tells us that good does not always triumph over evil.
Carlos Villanueva didn't make a very good case to stay in the Cubs' rotation on Tuesday night.

Eric Young Jr. hit a two-run homer, and Carlos Gonzalez collected a career-high five hits, including two solo home runs, to power the Rockies to a 9-4 victory over Villanueva and the Cubs, evening the three-game series at Wrigley Field.

Darwin Barney smacked a solo home run in the fifth and added an RBI double in the ninth, but the loss ended the Cubs' winning streak at three games, which matched their season high.

Villanueva, who opened the season with four straight quality starts, had his shortest outing of the year, and set season highs for most hits (12) and runs (seven) allowed. But Matt Garza is close to returning from the disabled list. Garza will make his fourth Minor League rehab start on Thursday.

There is no animosity between the two pitchers. Their lockers are next to each other.

"I'm the first one who asks how he feels every day," Villanueva said. "He will improve our ballclub once he comes back. If I worry about him coming back, if I worry about somebody else's performance to somehow sway the decision, then I'm not focused on the task at hand. I can only do whatever I can do out there."

But that's easy to say. This season, the Cubs' starting five of Jeff Samardzija, Edwin Jackson, Travis Wood, Scott Feldman and Villanueva have compiled a 3.59 ERA, which ranks among the top three in the National League.

"It wasn't a tryout today or for anybody right now," Cubs manager Dale Sveum said. "We'll deal with that [decision] when [Garza] gets here. There's no reason worrying about anything right now, because we don't know when Garza will be back."

In Spring Training, Villanueva secured a spot in the rotation when Garza and Scott Baker, rehabbing from Tommy John surgery, were determined to not be ready.

"[Villanueva] has always been that guy who starts, a swing man," Sveum said. "He's got the ability to pitch late in a game because of matchups, because of the pitch mix he has. He's done it more than anybody else has."

Villanueva has said from the start that he knows his role as an employee.

"Obviously, I have my own opinions," Villanueva said. "Obviously, a move will be made. A night like tonight didn't help my cause. I'll take the ball whenever they need me to. I'd like to contribute and to win as many ballgames as we can. In the end, it really doesn't matter that much what I think. Whatever happens will happen and they'll make their decisions. We're professionals here and we'll handle it like professionals."

The game got off to a bad start for Villanueva as Young doubled to lead off, lining a ball past third baseman Cody Ransom, who had shifted to his left. One out later, Young scored on Gonzalez's single.

"A day like today, from the first hitter of the game, I threw a fastball two inches off the plate, and he lines it down the line," Villanueva said. "Even when I made some OK pitches, the balls went down the line both ways.

"You chalk it up to a bad day at the office. It's easy when you're out there to put your head down in a game like today, but for me, it was try to get out of it and try to stay in as long as I could. It's just a tough day all around."

The Rockies had runners at first and second in the second when Josh Rutledge singled to left. Alfonso Soriano threw out Todd Helton at home as he tried to score from second, and the runners moved up. Jeff Francis followed with a sacrifice fly, and Young drove a 1-1 pitch to straightaway center for his first home run of the season to open a 4-0 lead.

Gonzalez opened the third with his eighth home run, a laser that landed in the right-field bleachers. He notched his second homer of the game in the ninth off Shawn Camp. Gonzalez now has a career .427 average in 19 games against Chicago.

"It's not just the Cubs," Gonzalez said. "There are a couple of teams that I hit the ball against well. It's just one of those things that sometimes when you face a pitcher, every time you hit the ball, it doesn't matter how you hit it, it's going to be a hit."

Barney has been waiting to feel that way. The second baseman totaled three hits, and now has hit safely in four of his last five games. He's changed his approach recently, trying to be more aggressive at the plate. Rockies starter Jeff Francis made it tough on a night when the warm weather and southeast wind favored hitters.

"Sometimes a guy like Francis isn't the guy you want to face on a night like this," Barney said. "He was on the corners and effective with his offspeed pitches. We had some pretty good at-bats and fought up there but unfortunately, they came out and swung the bats a little better. It was just one of those days."

Villanueva knows that feeling.
Villanueva has been one of the better pitchers on the North Side this year. It would be a shame to see him run into the pen because of one bad game. Then again, with the impending return of Garza all that would do is make the overall rotation stronger. And all they've been doing is getting better every day since Gregg solidified the closer role.
The South Side is running into a similar dilemma. John Danks has been successfully traversing his way through rehab and has been making quality starts in 3A. Plus his fastball, thought to be dead after surgery, has come back. I have a couple of buds who have seen him pitch and they say that he looks better than he ever has. More control, more off speed stuff and still can reach back and burn one by. All good news for me. Another pitcher the Sox have who doesn't suck is Jake Peavy. Nate Sandell, filling in for Scott Merkin, was at last night's game says that when the Sox keep the clown car of errors off the field they're not half bad.
Jake Peavy has been overshadowed at times this season in the White Sox rotation by standout Chris Sale, but the veteran right-hander added another layer on Tuesday night to the argument over who is the staff ace.

Peavy held the Twins to two runs on five hits to guide the White Sox to a series-evening 4-2 victory at Target Field. Traversing through seven innings, Peavy maintained command over the Twins to record his fifth start of surrendering two or fewer runs.

Clutch hitting has been an elusive trait for the White Sox, but they received critical contributions from the bottom of the order late in the game. A two-run eighth, highlighted by an RBI double by catcher Tyler Flowers, broke a 2-2 tie and helped keep Peavy's strong performance from being spoiled.

"It was a good team win," Peavy said. "I think everybody contributed tonight against some adversity. I felt like some calls that should have gone the other way didn't go our way. When you can keep your composure, and that's not easy especially with myself, and win those games shows some character."

Peavy didn't allow a controversial call in the fifth derail his outing.

Twins designated hitter Oswaldo Arcia hit a two-out ground-ball single into right field, bringing Justin Morneau around from second for a chance to score. Fielding a well-placed throw from Alex Rios, Flowers sprawled out at home plate to seemingly make the tag on the sliding Morneau.

Despite replays that pointed to the contrary, Morneau was called safe, drawing the Twins within one run of tying the game. Peavy, Flowers and manager Robin Ventura argued profusely to no avail.

"I knew I tagged him the first time," Flowers said. "I look at the umpire and he's not doing anything, so you kind of have two choices. You can either be an idiot and sit there complain or you can tag the guy again because he's off the plate. He saw the play differently."

The White Sox offense, which has been inconsistent this season, sparked to life slightly by seeing eight batters contribute at least one hit.

Back-to-back second-inning home runs by Adam Dunn and Dayan Viciedo propelled the Sox to an early 2-0 advantage. After having a powerful shot to center field robbed at the wall by the Twins' Aaron Hicks in a 10-3 loss on Monday, Dunn got his revenge by breaking out of an 0-for-14 slump with his seventh homer of the year.

Viciedo matched Dunn by crushing a slider from Twins starter Kevin Correia into the third deck in left.

The Twins evened the scored in the seventh on an RBI single by Trevor Plouffe, but a half-inning later, the Sox were back in front to stay. Corriea, who unraveled after seven solid innings, was pulled after Flowers' double put Chicago up, 3-2.

"Correia was good. After the two in the second, he was running through them," Twins manager Ron Gardenhire said. "He left a couple balls up in the eighth and it was double, double, and there you have it and he's out of the ballgame."

Reliever Casey Fien couldn't get the Twins out of the inning. Fien gave up an RBI single to Alexi Ramirez, providing the Sox an insurance run.

Setup man Jesse Crain, who has been untouchable of late, replaced Peavy in the eighth, and eased to his 14th straight scoreless appearance. Crain (1.00 ERA) has not allowed a run in 13 1/3 innings, striking out 19 in that stretch. Closer Addison Reed overcame a two-out double by Morneau for his 12th save of the season.

The White Sox recovered well from Monday's mistake-riddled loss that prompted Ventura to call a rare workout session five hours before Tuesday's game, demanding a renewed focus on basic fielding fundamentals.

The extra work seemed to have delivered the right message as the White Sox turned out an overall sound game, despite Dunn's fluke error in the sixth. Ramirez fired a throw to Dunn at first in time to retire Brian Dozier, but the throw tore through the webbing of Dunn's glove.

"If something stupid like that is going to happen, it's going to happen to me. So pile on. Bring it on," Dunn said with a grin.
That Dunn homer was never in doubt. It was out of the park before Hawk got to "Stretch." If the Sox have truly put the error parade behind them they have a chance to get right back into this thing.
Actually that could be said of both teams. Unlike the Astros or the Marlins, they are a single digit away from first place and they have some decent players. Plus, this year, no one is running away with anything. If you had to have a crappy start to a season this was the year to do it.
Not that I approve of crappy starts, but this one still appears survivable.
CLICK HERE TO GET SOME WIGGLE ROOM
Follow us on Twitter!
Tweet
Visit us on Rebel Mouse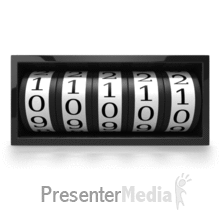 I have been having odd dreams lately. Not the weird sex stuff that involves camels and midget strippers. Nor do I mean those dreams where I have super powers or travel through space and time. No, these dreams feature people I have never met. Nor do they resemble the personalities of anyone I know. I have no idea how these people got into my head. Not that they scare me, contrariwise, many of them are quite convivial. Otherwise the dream logic is common. I can walk off a bus onto a train and then be on a plane headed to a boat in one seamless motion.
But who are these people? One lady has shock white hair, green eyes, and is quite good looking. In the dreams she seems to be my friend. She certainly has a very pleasant laugh. But I have no idea who she is.
Oh well, maybe I'm just going insane.
Folks are certainly giddy on the North Side now that the Cubs have a three game winning streak. Carrie Muskat says that fans are really warming to their new Wood.
Travis Wood and Hippo Vaughn now have something in common, even if they're not very familiar with each other.

Wood posted his eighth consecutive quality start and hit an RBI double, one of six by the team, while Alfonso Soriano belted a two-run homer, and Starlin Castro, Nate Schierholtz and David DeJesus all drove in a pair to lift the Cubs to a 9-1 victory Monday night against the Rockies.

Wood is the first Cubs left-hander to open the season with eight quality starts since Vaughn did so in 1919. Wood admitted he had never heard of Vaughn. That's OK. This was the 23rd quality start by a Chicago pitcher this season, and while they have a combined 1.90 ERA in those games, the team has won only nine. Wood held the Rockies to two hits and walked three over seven innings.

"That was against a lineup that crushes left-handed pitching," Cubs manager Dale Sveum said of the Rockies, who entered the game batting .277 against southpaw pitchers. "To throw like that against those guys, the way they hit against left-handed pitching, was very, very impressive."

Wood struggled in the spring of 2012 and began last season at Triple-A Iowa. He's a different pitcher now.

"What he's done since Spring Training of last year is pretty impressive," Sveum said.

On Monday, the lefty was able to pitch to both sides of the plate and had impressive command of his cutter.

"He's doing a lot of this without secondary pitches," Sveum said. "It's not like he's throwing a lot of curveballs or changeups. He's mixing in those pitches and using them when he has to against people who are vulnerable, and able to use both sides of the plate and be aggressive and not walk people and help out with his bat, too."

Basically, Wood has learned how to pitch.

"When they sent me down after spring last year," Wood said, "I just got some work in on what they thought I needed and what I thought I needed, and I was fortunate enough to be able to get those things ironed out, and so far, so good. I've been rolling from last year."

Cubs catcher Welington Castillo was at Iowa at the start of last season, as well. He's gotten to know the lefty.

"He's had success because he put a lot of time in on the scouting report," Castillo said. "We've been on the same page."

The Cubs were able to keep the momentum going after winning their last two games against the Nationals, beating Stephen Strasburg and Gio Gonzalez.

"More importantly than doing it against two of the best pitchers in the game, it's more important to win those kind of games," Sveum said of his team, which capitalized on errors by the Nationals. "Those are the kind of games we've lost. To find a way to hang around and find a way to win those games is the important thing."

Anthony Rizzo, who signed a seven-year, $41 million extension earlier in the day, went 1-for-5, but his teammates picked up the slack. DeJesus got things started when he doubled to lead off, and two outs later, Soriano hit his fourth home run, launching an 0-1 pitch from Juan Nicasio over the left-field bleachers. It was Soriano's 376th career home run, tying him with Hall of Famer Carlton Fisk for 69th on the all-time list. Next up are Norm Cash and Jeff Kent, who both hit 377 in their careers.

Wood added a RBI double with two out in the second, and he and DeJesus scored on Castro's two-run double to open a 5-0 lead. Chicago leads the National League with 86 doubles and 131 extra-base hits this season.

Castro was safe on an infield single with one out in the seventh, beating a throw from second baseman Eric Young, Jr., and Rizzo singled. One out later, Schierholtz lined a triple into the left-field corner that Carlos Gonzalez had trouble tracking down. DeJesus added a two-run single in the eighth.

The Rockies had to deal with tough pitching as well in St. Louis, where they were shut out by Shelby Miller and Adam Wainwright.

"I felt like the pitchers in St. Louis did a better job against us," said Colorado's Josh Rutledge, who homered in the ninth off Carlos Marmol. "We hit some balls hard tonight, but we couldn't get any hits when guys were on. [Wood] did a good job of locating."

The Cubs made it clear Rizzo and Castro are part of the young core they want to build around, signing both to long-term deals. What about Wood?

"I would love to be here for a long time with the Cubs, but that's out of my hands," he said. "I'm not really thinking about that right now at all. We've got to go out and win tomorrow, and I've got four more days to get ready for my next start, and hopefully we can keep going on."

If Wood did get a mega deal, it most likely wouldn't change him. He has a scraggly beard that he isn't going to trim any time soon.

"I'm not really sure what I'm doing with it right now," he said of his facial hair. "It just started, and I didn't intend to let it keep going, but it's kind of hard to cut it right now."

"I think he's going to keep it," Castillo said.

And he's about as even keel as they come.

"You can guarantee one thing besides the sun coming up is that Travis Wood will be the same guy the next day," Sveum said.
And slowly but surely this team seems to be turning it around. Which could make Epstein and Hoyer's life interesting come July.
On the South Side they decided that all that winning stuff is overrated so they went out and horked up a hairball last night. Scott Merkin was so distraught that he didn't even bother writing about the game and, instead, let Nate Sandell do the dirty deed.
Hector Santiago's recent move into the White Sox rotation hit its first snag on Monday night.

After back-to-back impressive starts, including a seven-inning scoreless outing last Tuesday against the Mets, Santiago was derailed by a rocky four-run third inning as the White Sox dropped the series opener to the Twins, 10-3, at Target Field.

The momentum Chicago seemed to have gained after Chris Sale's dominant one-hit shutout on Sunday dissipated quickly.

Once again, mental miscues haunted the White Sox.

With the bases loaded in the third inning, shortstop Alexi Ramirez botched a chance at an inning-ending double play on a ground ball up the middle that would have gotten Santiago and Chicago out of the inning with a 2-0 lead intact.

Instead, Ramirez's error allowed the Twins' lead runner to score and led to three more runs. The mistake served as an early but critical turning point.

"We have to be better," White Sox manager Robin Ventura said. "We have to work at it. Hector's grinding and he gets into a situation and we have to help him out. I think there are lapses of knowing what's going on."

Santiago, making his third start since replacing injured right-hander Gavin Floyd, labored to get comfortable against a persistent Twins lineup. When Ramirez couldn't come up with the play, Santiago appeared to be momentarily rattled. Minnesota capitalized by extending the scoring burst and inflating the left-hander's pitch count.

Only three of the six runs surrendered by Santiago were earned, but his 5 1/3 innings were tarnished in large part by a pair of home runs he allowed to Twins rookie Aaron Hicks in consecutive at-bats.

"I had a few pitches that I felt could have been better, left a few in the zone," Santiago said. "It was one of those games. You make some pitches and try to get out of stuff and it just went the opposite way."

Chicago was rolling early, using three straight hits in the first to jump in front, 2-0. The offensive surge proved to be short-lived as the White Sox were able to score only once more the rest of the way.

Twins starter Pedro Hernandez, originally drafted by the White Sox in 2006, provided a serviceable three-run performance. Following his bumpy initial inning, Hernandez faced the minimum number of batters in the next four innings. The Sox tacked on their third and final run in the sixth.

Six of Chicago's 10 hits came from the first two batters in its lineup, Alejandro De Aza and Ramirez. Without much help from the rest of the order, the White Sox couldn't offer a substantial rebuttal to the Twins' lead.

Back in the lineup after getting a day off from his hitting struggles on Sunday, Adam Dunn came within inches of belting a game-tying two run homer in the sixth. But Hicks added to his memorable evening by making a stunning catch at the wall, falling to the ground and coming up with the ball and a sheepish grin.

"That was a special night," Twins manager Ron Gardenhire said. "The home runs were wonderful and that catch was spectacular in a big situation like that to keep the lead."

Dunn looked more comfortable at the plate Monday than he had as of late, but he still saw his batting average drop to .133 after going 0-for-3 with a walk.

The Twins pulled away in the eighth. One batter after White Sox reliever Deunte Heath walked Josh Willingham with the bases loaded, Justin Morneau lined his third hit of the game, a three-run double. Heath was kept on for the entirety of the inning, despite giving up four runs and walking three.

The flurry of self-inflicted, and in some cases game-changing, errors the White Sox have endured this season are beginning to reach a juncture where Ventura may start by taking away playing time for mental lapses.

"Eventually you get to that point where you don't pay attention to what's going on, [and] we're going to find somebody else to do it," Ventura said. "We're going to start with the paying attention and the lapses first. There's part of performance that goes with it. We're going to do that, too, but the stuff that should be the simple stuff is going to be first."

The White Sox's residency in the cellar of the American League Central was further solidified with only their fourth loss in their last 17 games at Target Field. Saddled with a 15-21 record, Chicago is 3 1/2 games behind fourth-place Minnesota (18-17).
Darn those pesky Twins.
The Sox came into this series with a real shot at getting out of last place and making a run at something. Instead they shot themselves in the foot and then banged their thumb in a car door.
It has been a long time since a South Side team has been this inept. They've been bad but this is a whole new level. It's like they never played the game before.
Follow us on Twitter!
Tweet
Visit us on Rebel Mouse